Commercial real estate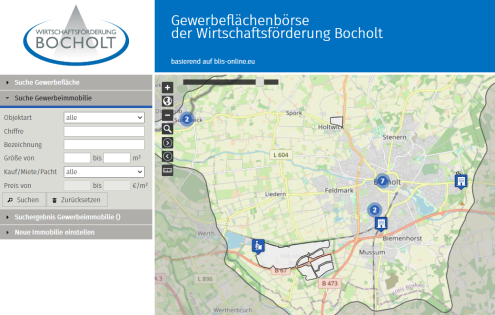 Are you looking for a property for your business?
Get an overview of the properties currently available in Bocholt in the commercial property exchange. These are exclusively private advertisements. The Economic Development Agency acts purely as a contact broker at this point. Before you enter into any legal commitments, we ask you to clarify in advance with the building regulations of the city of Bocholt whether your intended use is also permitted at the selected location.
You would like to advertise your own commercial property?
As an advertiser of a commercial property, you will benefit from our exchange as it offers you an additional, neutral and free channel to present your property. If you would like to be included in the exchange, please contact us. Alternatively, you can also enter your data directly into the commercial property exchange.
Click here to go to the blis-online commercial property exchange.